Alan Davis was born in Birmingham in 1945. He studied at the Royal College of Music, Keble College Oxford, and undertook postgraduate research on the music of Hotteterre at Birmingham University.
He trained as a clarinettist, but a growing interest in pre-classical music and historical performance practice led him to concentrate on the recorder as his principal instrument.
---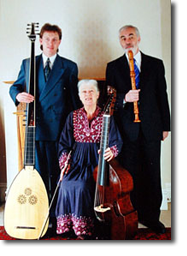 He performed as a soloist, as a member of small baroque ensembles, and in partnership with the harpsichordist David Ponsford. He also performed a wide range of contemporary music, and commissioned works from composers including John Casken, Colin Hand, John Joubert, Edwin Roxburgh and Philip Wilby. However, in the 1980s failing sight began to curtail his performing activities, and the major part of his subsequent career was devoted to teaching.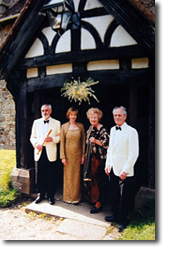 He held recorder teaching appointments at Birmingham Conservatoire, Birmingham Music Service, the Royal Scottish Academy of Music and Drama, Chetham's School of Music and the Junior Department of the Royal Northern College of Music. In 1979 he founded Birmingham Schools Recorder Sinfonia which he directed until 2010.
---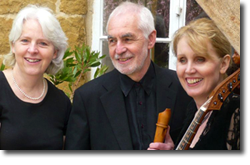 Through the following decade, he played regularly with Jacqui Robertson-Wade and Rosemary Robinson as a member of Trio Filidori, taught privately and was active as a composer, editor and arranger. His interest in composition was stimulated and encouraged by a period of informal study with Judith Weir and Howard Skempton. He wrote primarily though not exclusively for the recorder, usually in response to a specific request or performance opportunity. He particularly enjoyed the challenge of writing for children and amateur players in a style which is both contemporary and accessible.
Alan passed away in October 2021.